Tacoma Wedding Photography at the Environmental Services Building by La Luz Photography
(I'm blogging from the Volunteer Park cafe while munching on a croissant and drinking mint tea. Yet another perk of working for myself.)
I'm so excited to blog Ashley and Noah's wedding. I first met Ashley when we photographed Ashleigh and Jeff's wedding in August of 2008. Then I got to see her again when we photographed Stephanie and Mary's wedding in November of 2008. Finally it was her turn! Their wedding was absolutely lovely.
Venue: Environmental Services Building, Tacoma, WA
Dress: Ashleigh Claire, purchased at I Do Bridal
Flowers: Done by the bride and her bridesmaids, Dahlias purchased at The Dahlia Barn
Favors: Handmade by the bride, groom and their friends and family at the Seattle Glassblowing Society
Hair: Sublime Salon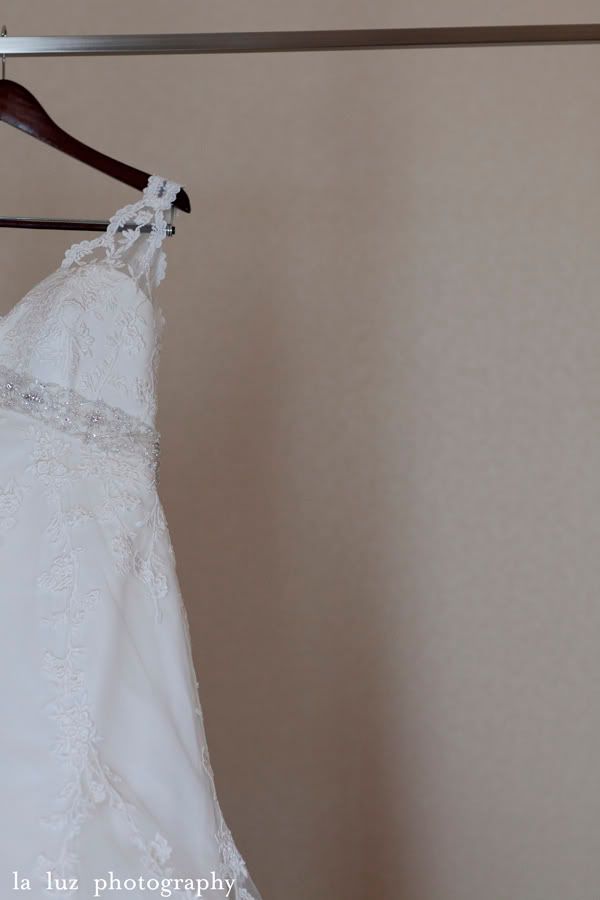 Prepare yourself for so many awesome details. These are just the tip of the iceburg: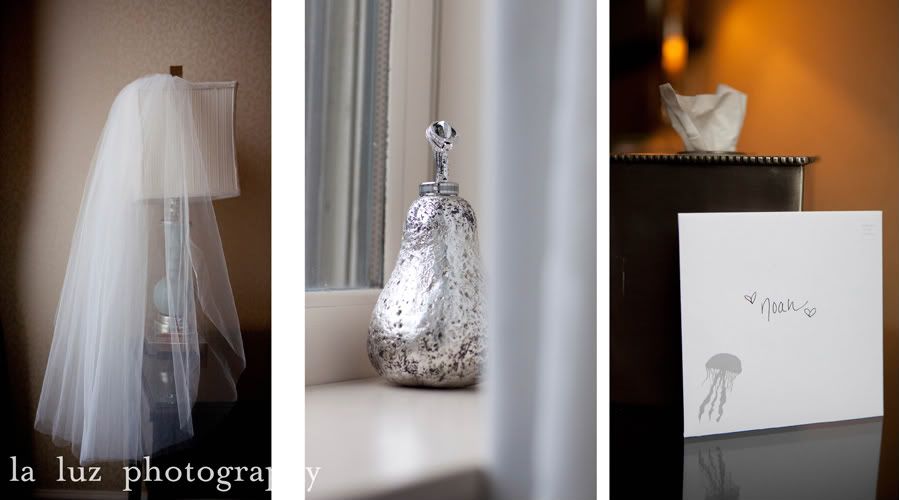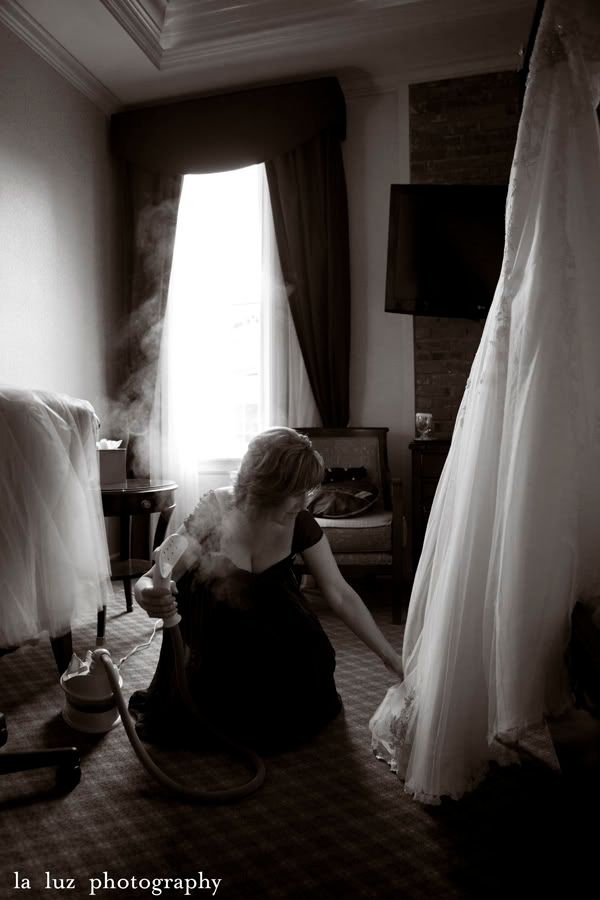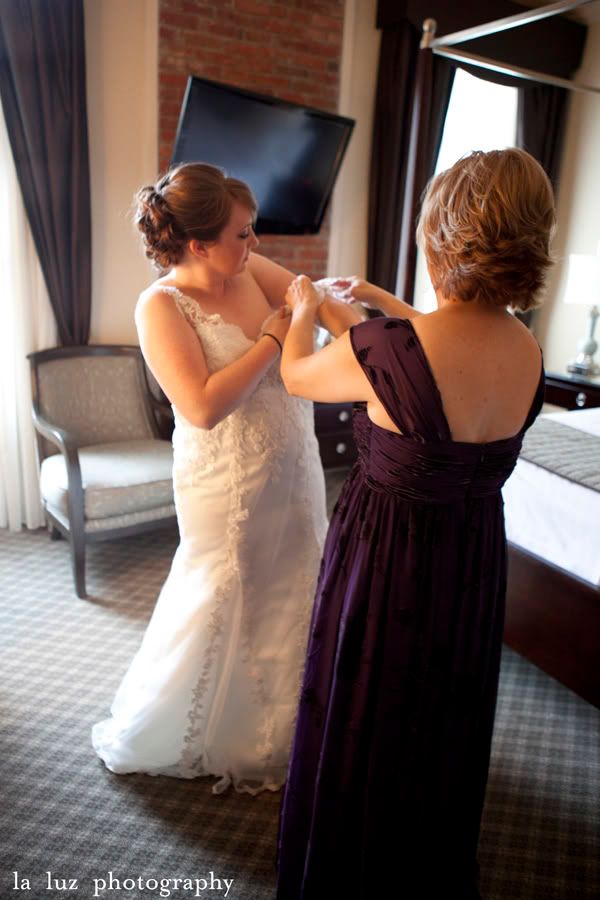 Time for the first look: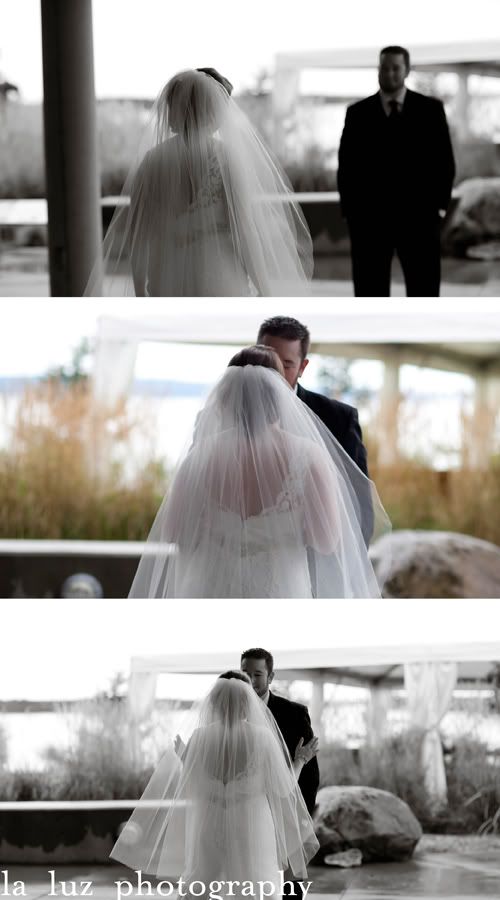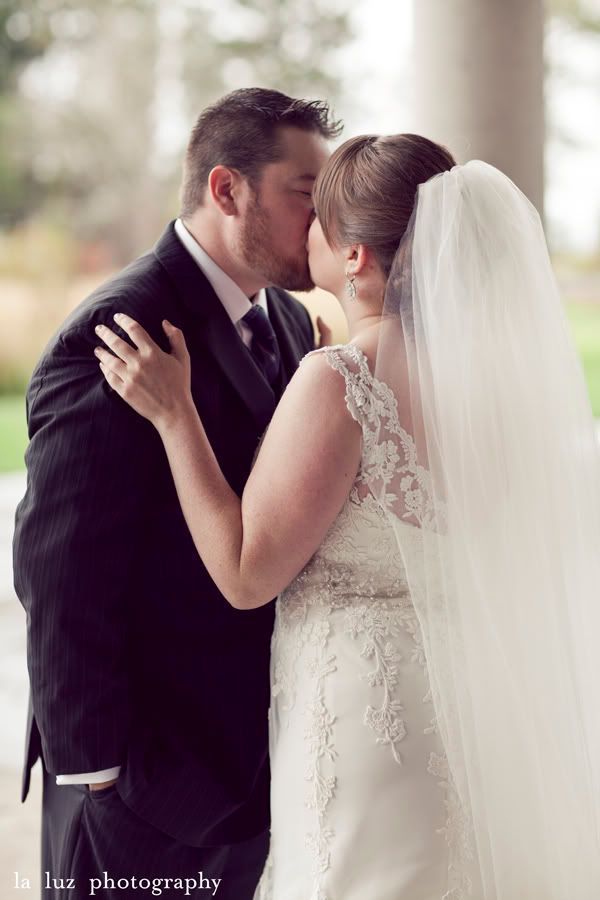 Beautiful, beautiful Ashley:


Are you ready for some more adorable details? How about ribbons to be waved at the couple as they walked back down the aisle?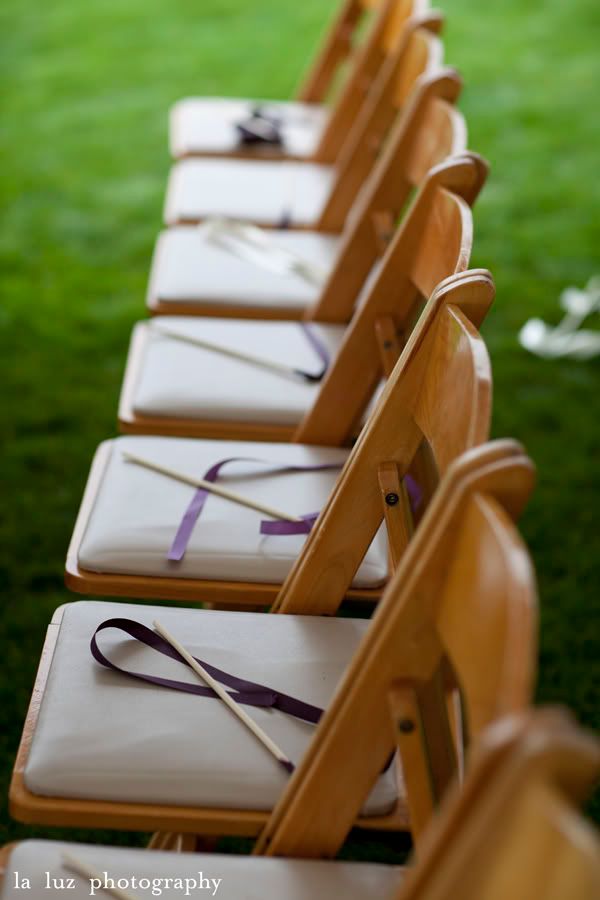 Bunting at the altar?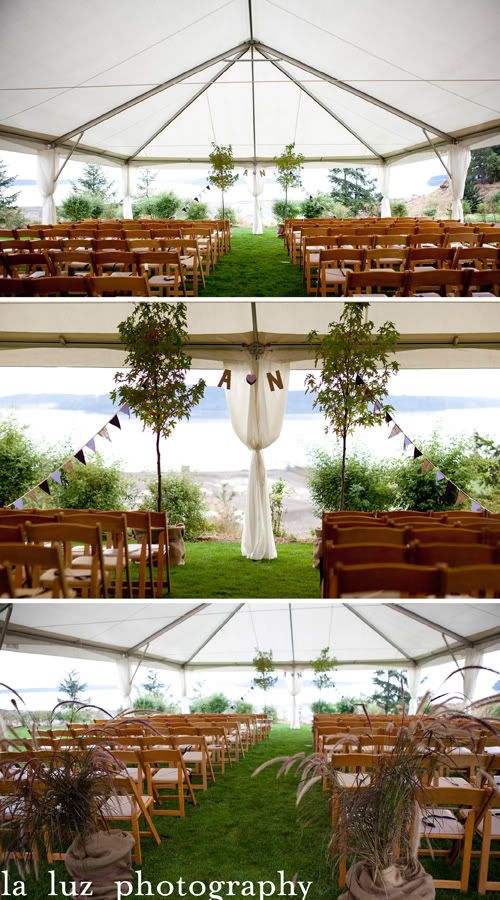 Dahlias??


Initials engraved into hand-picked wood? Flower girl in feather aproned skirt? You weren't ready, were you? Too much cuteness.


So even though it was September, and September is generally pretty dry in Seattle, it POURED rain on Ashley and Noah's wedding day. Luckily they had the foresight to tent the ceremony, so everyone was warm and dry while they watched the I-Do's.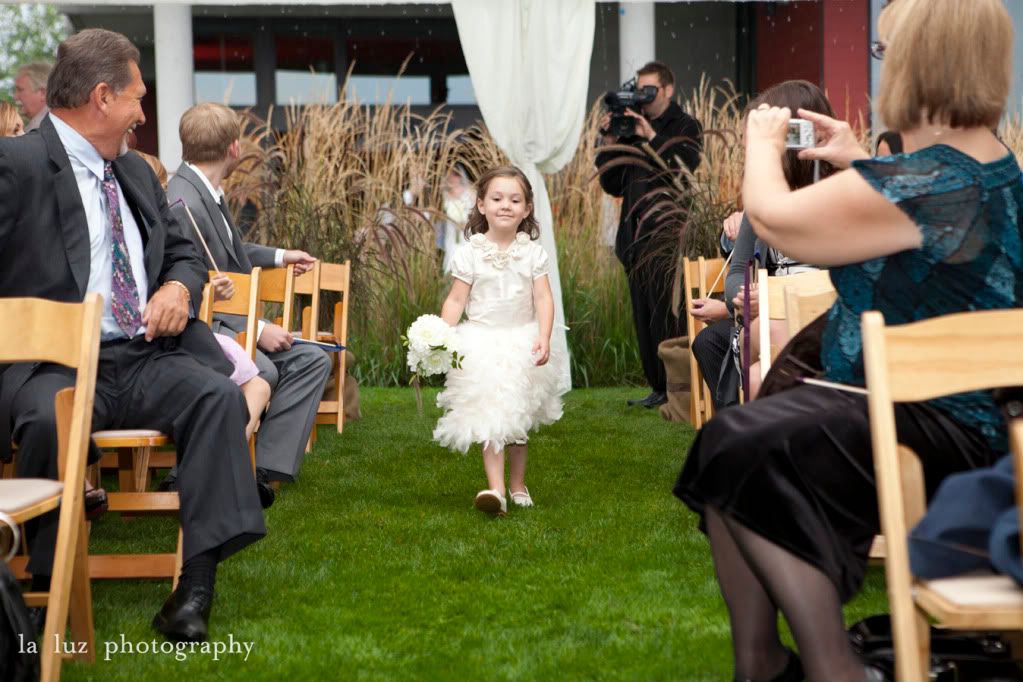 A heart N.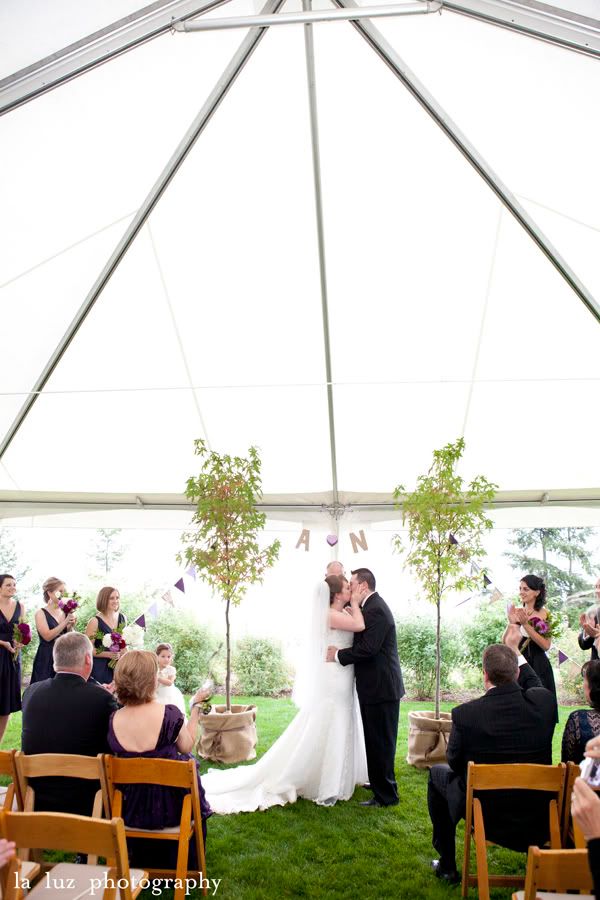 Then it was time for bride and groom formals, and luckily the rain stopped!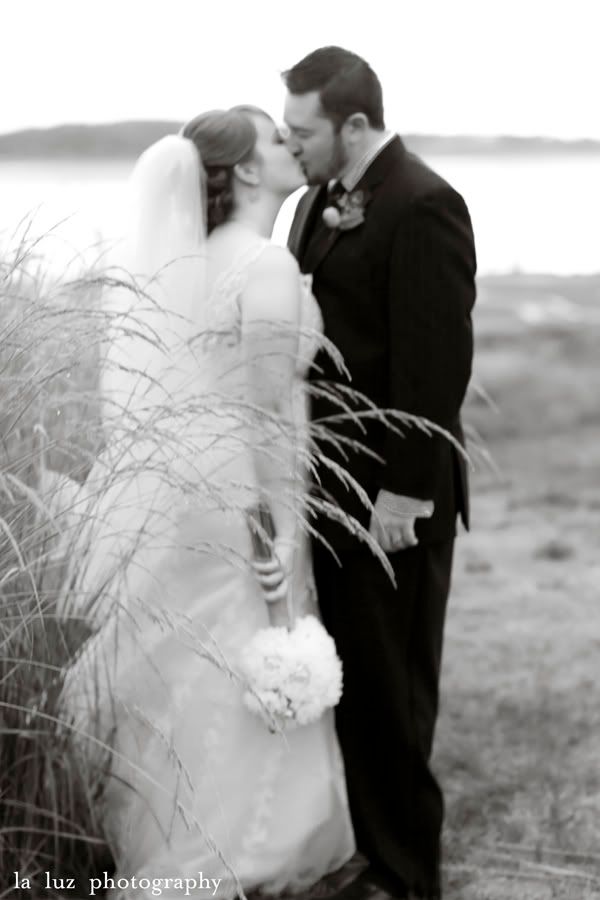 Favorite: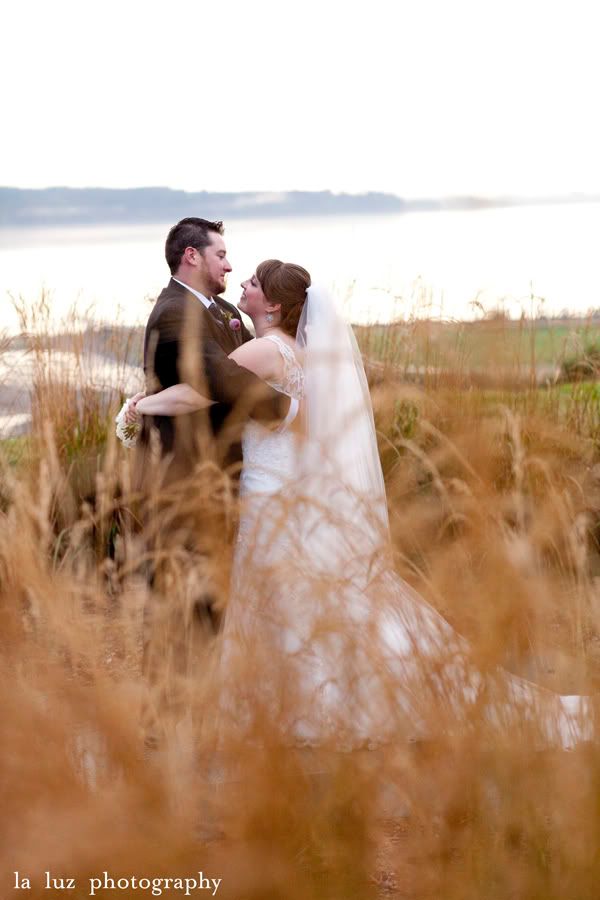 I love a couple that's up for anything: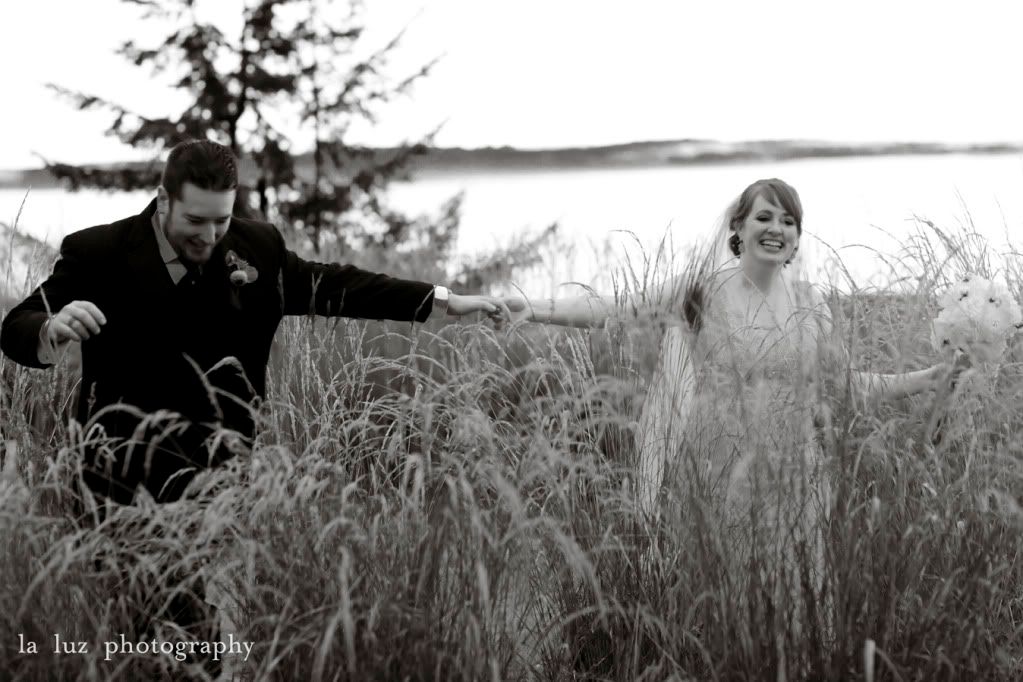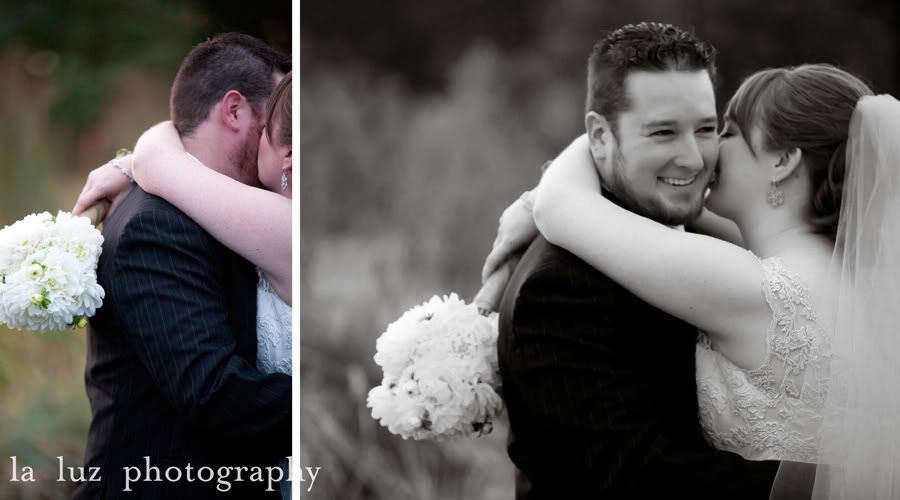 This wedding is full of hilarious series: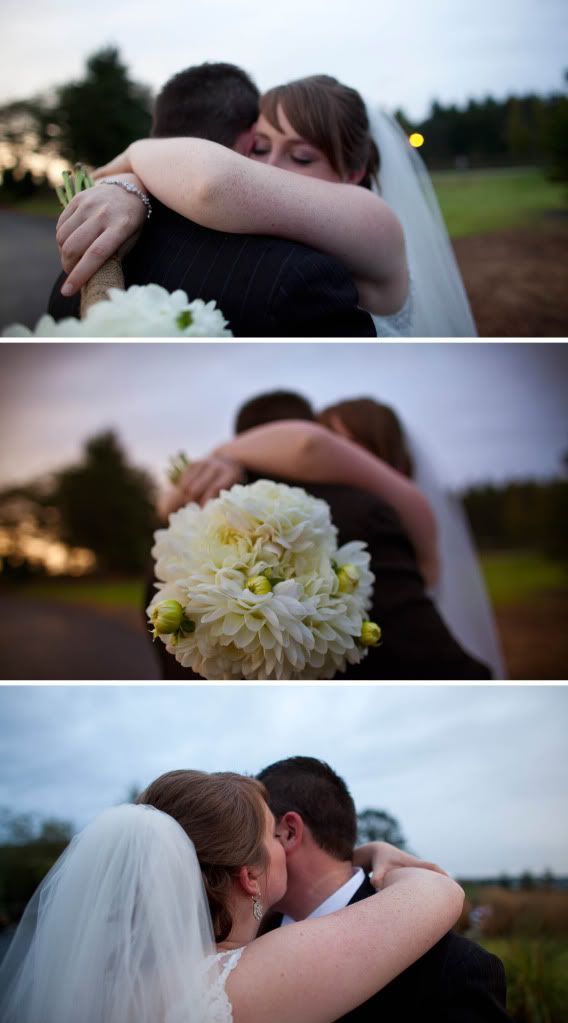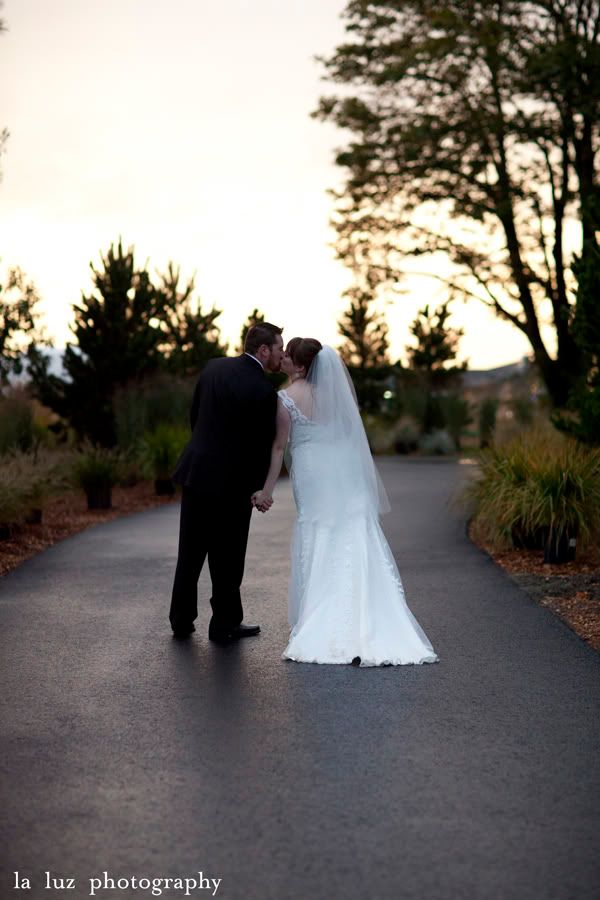 Favorite, favorite, favorite:


Sorry to do this to you again, but MORE delightful details: (feathers in the centerpieces, hand-made burlap napkin rings and runners, wooden place cards…)


The favors were hand-blown glass floats, made by the bride, groom and their family and friends. We even got one! So totally stoked!


Favorite: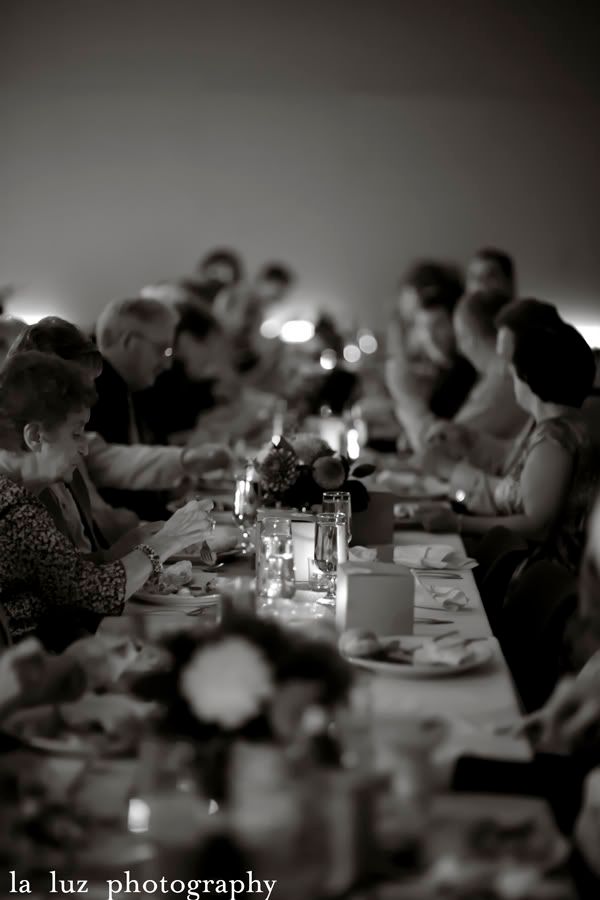 Toast series: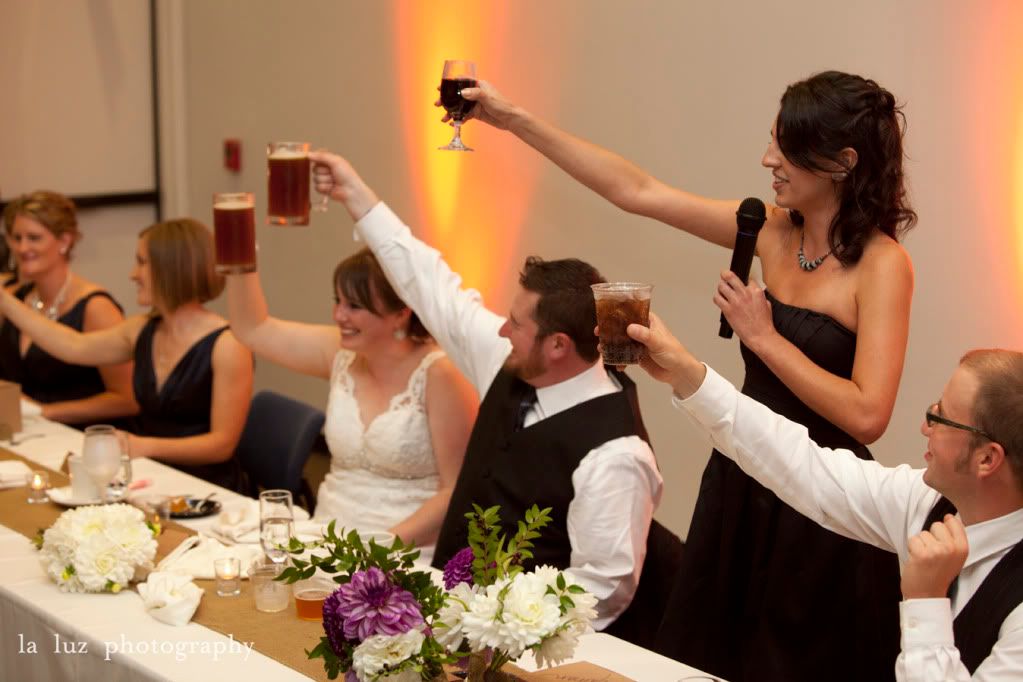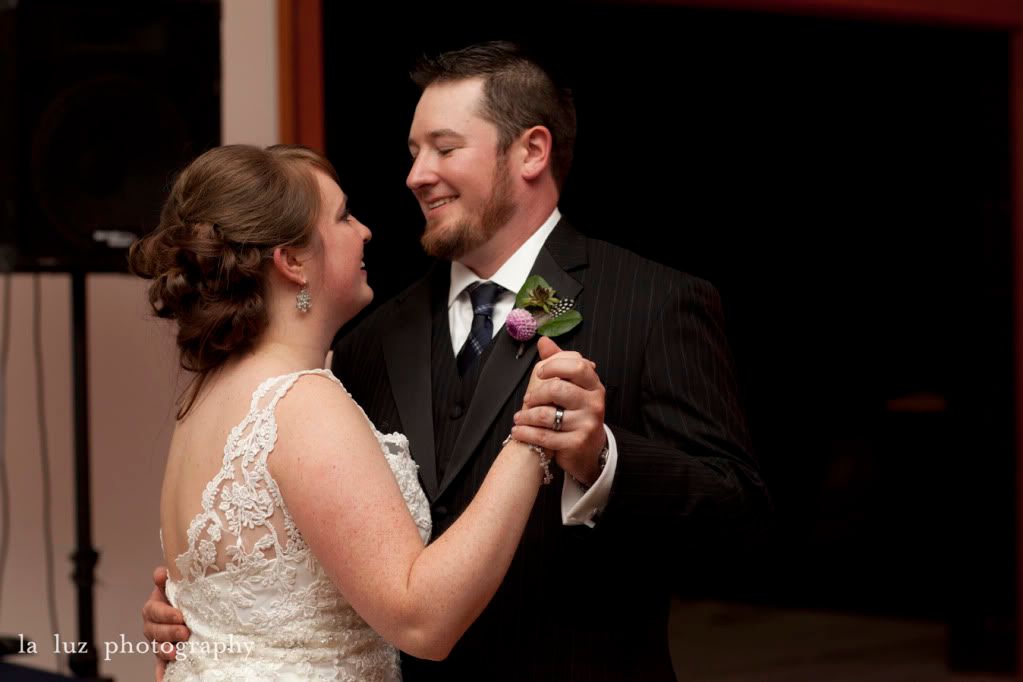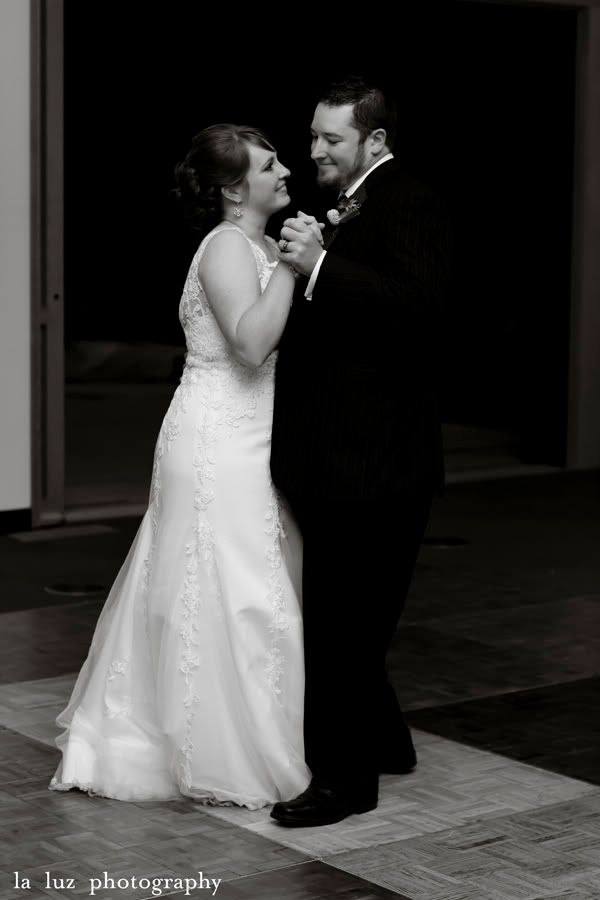 Time for PIE! Yes, Ashley and Noah had a pie bar. How awesome is that?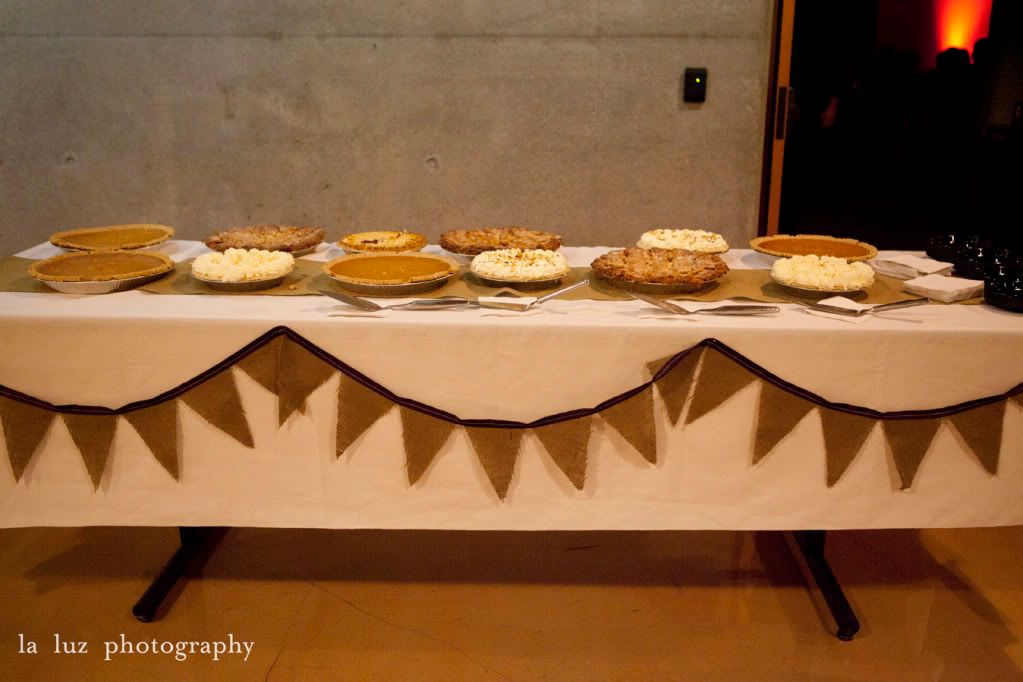 This photo is all Evie's idea: